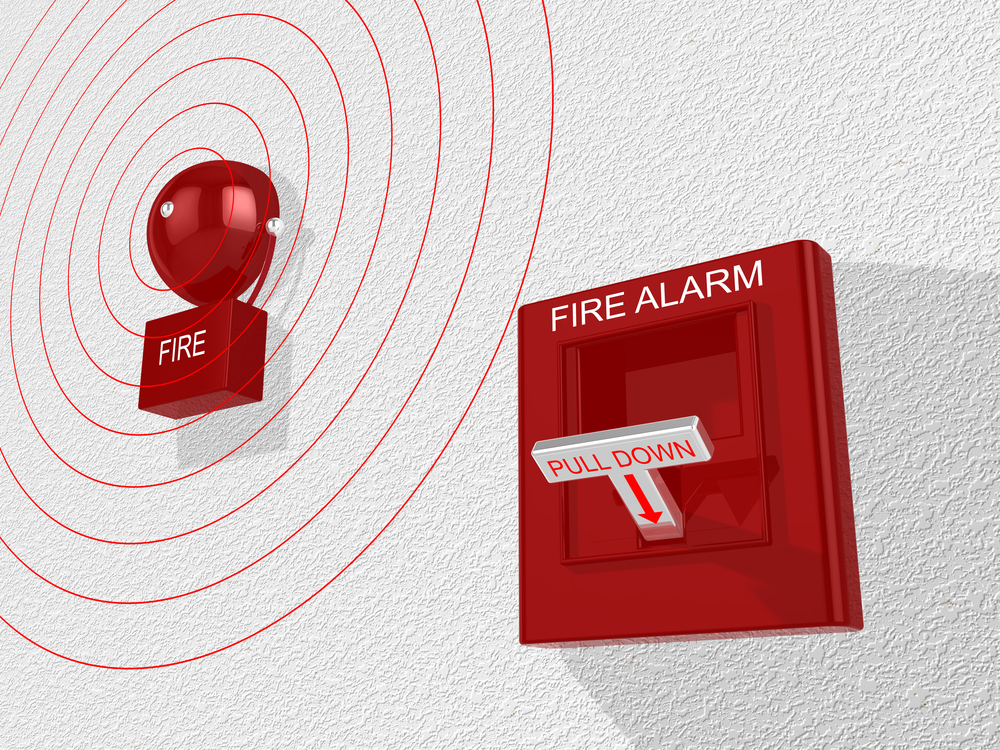 Conventional & Addressable Systems
Automatic Systems
Automatic fire alarm systems often play a major role in loss prevention during a fire emergency. ... The basic purpose of an automatic fire alarm system is to detect a fire in its early stages, notify the building occupants that there is a fire emergency and report the emergency to first responders.
Commercial security devices issue a signal to a fire alarm control panel as part of a fire alarm system, while household smoke detectors, also known as smoke alarms (smoke detectors and alarm devices ) , generally issue a local audible or visual alarm from the detector itself alert the control panel and proper authorities, and notify the occupants to take action..
Manual Systems
Manual call points are used to initiate an alarm signal, and operate by means of a simple button press or when glass is broken revealing a button. They can form part of a manual alarm system or an automatic alarm system.
Voice Evacuation Systems
Voice evacuation system amplifiers, also known as voice evacuation panels, are a key component of fire alarm/emergency communications systems because they play previously recorded or live messages for emergency communications. ... They can also distribute messages across multiple-channels.
Speaker/Strobes are used on Voice Evac Systems to give detailed instructions to your occupants to make sure that they escape without harm.
Analogues Systems
Analog addressable devices are individually identified with an address (number) on a loop of wiring. The control panel communicates with each device in turn and each device reports back with an analog value based upon how much smoke or heat is present.
Door Monitors Systems
DOOR HOLDER is a fire protection device that releases a door once fire is detected through the fire system.
Where the locked doors could isolate a person causing injury or death, a door holder prevents the door from closing because it hangs onto the door using magnetism; making the magnetic field, electrical current passes through the coil of the door holder.
Conventional & Addressable Systems
The most common types of alarms that businesses use are conventional and addressable alarm systems.
Both types of alarm link devices (such as call points and smoke detectors) to a main control panel.
The main difference between the two is that with addressable fire alarm systems, you can pinpoint exactly which device has been activated because it is made up of a series of fire detectors and devices that are connected back to a central control panel, whereas the conventional system simply indicates the zone in which a device has been activated.
The conventional fire alarm system is an early warning system design for small facilities, these fire alarm systems are inexpensive but sometimes it can be challenging locating the alarms.