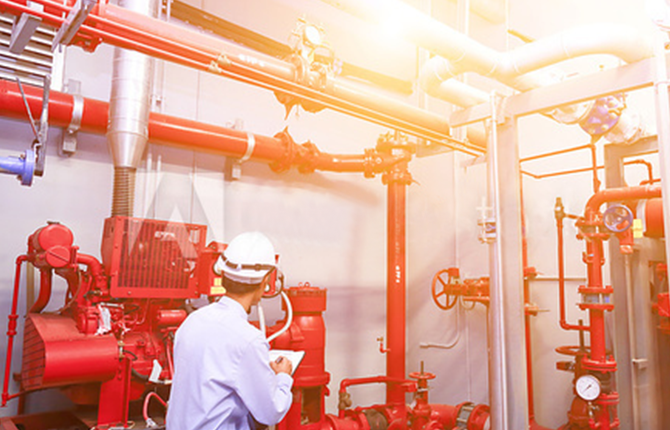 Welcome to MEPCO
Mechanical Engineering projects company (MEPCO) established in Kuwait in 2007 and now it is earning an indisputable reputation as an plumbing,fire fighting and fire alaram contractor, supplier, installer & Maintenance service provider in the field of building services.
MEPCO had employed an experienced high qualified engineers who are approved by the local authorities and have a long years of experience in the field, these engineers had executed many major mega projects in the region and became a landmark in the construction industry.
MEPCO engineers are up to date by the latest electromechanical systems technology of the buildings services, these systems are briefed in the fields of Plumbing, Fire Fighting, Fire Alarm, Smoke Systems, HVAC and other electromechanical works.
MEPCO is now certified and approved in both governmental and private sector such as Kuwait Fire Service Directorate (grade1), Kuwait University, Equate petrochemical company, Ministry of Public work, Ministry of education, Ministry of telecommunication, Ministry of Defense, Ministry of Electricity & Water, Ministry of Justice  and many other consultants in the private sector.
MEPCO had local and international expansion plans, and now MEPCO owned the highest share of one of the main water equipment Supplier company in the state of Kuwait called AL Madadd, and had expanded to the state of Qatar by establishing and have a good share in a company called Al Madadd Gulf that is now one of one of the main water equipment Supplier company in the state of Qatar , lately Mepco established a new company in USA called Mepco USA LLC to supply water heaters and chillers from USA to the Middle East and GCC, these expansion plans will be always implemented whenever the company is strong financially and a promising markets is found and exists.